REGIONAL INTERIOR DESIGN STUDENT COMPETITION Calling all interior design students! Enter your design projects in this year's Boardwalk competition! ...
Save money and still graduate from your dream school! Begin your college experience at St. Louis Community College and your credits are guaranteed to...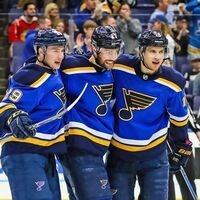 Join us for our St. Louis Community College Nights with the Blues and enjoy a special discounted ticket! The Blues will donate $5 from every ticket sold to...

Semester Begins: 16-Week and 1st 8-Week Classes
If all graduation requirements have been met, complete the Application for Graduation and return it to a campus Enrollment Services office by March 1....

Spring Break (No Classes)

Summer and Fall 2019 Priority Registration for Current Students

Martin Luther King, Jr. Holiday (College Closed)
Presidents Day (College Closed)


Last Day to use the Financial Aid Book Account